F.U Male Cancers – V1.2 [Blue]
Give the middle finger to male cancer with this tealy blue pin. This pin has been created to help fund support for males affected by male-specific cancers (prostate, testicular and penile cancer), while also helping to fund education and awareness campaigns.
F.U Cancer V1.2 has been created to let cancer know what we think of it while raising money for a male cancer charity in the process. £4.43 of every sale will go to this male cancer charity.
Limited edition of 100
Soft black enamel and clutch
Approx 30 mm x 16 mm
All profits go to charity (£4.43 from every sale)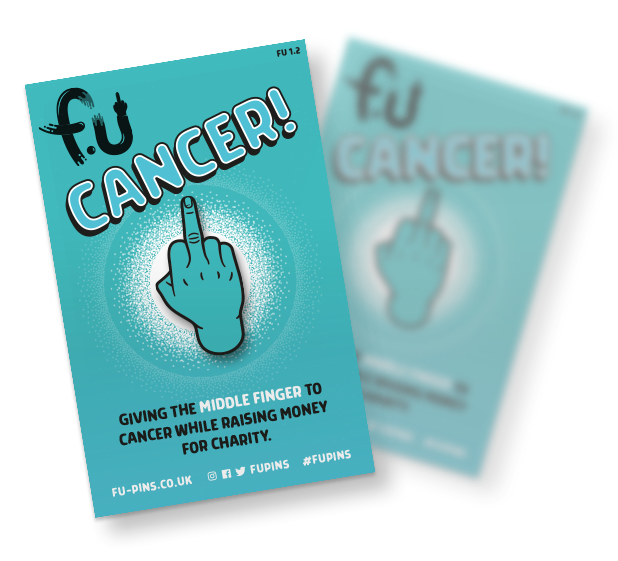 Men diagnosed with prostate, testicular and penile cancer per year
more likely to develop cancer
more likely to die from cancer than women