F.U Prostate Cancer – V2.0
Give the middle finger to prostate cancer with this F.U Pin. Prostate cancer kills 11,000 men in the U.K each year. Men aged 50 & over, men with a family history of prostate cancer and black men are more at risk of getting prostate cancer.
Why a glove? Well, it's simple, the earlier prostate cancer is detected the better. The glove represents the prostate examination men 50 and over can get to allow for early detection of prostate cancer.
Limited edition of 100
Soft black enamel and clutch
Approx 30 mm x 16 mm
All profits go to charity – £3.35 from every sale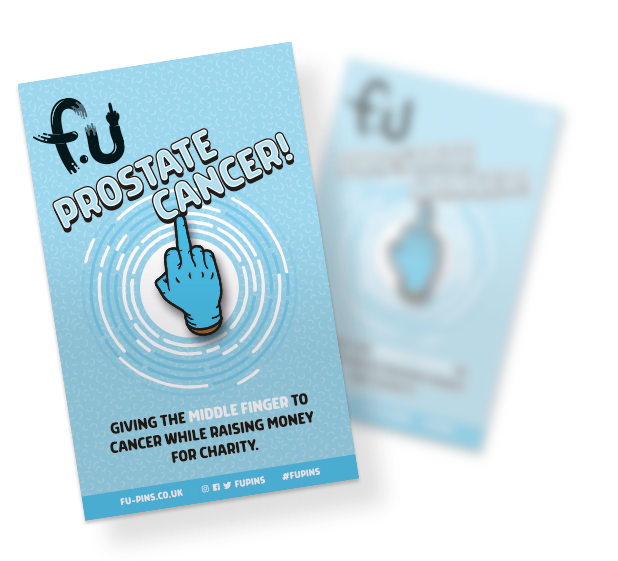 Men in the UK killed each year
1 in 8 men will get prostate cancer in their lifetime.