F.U Female Cancers – V1.3 [Pink]
Give the middle finger to female cancer with this pink pin. This pin has been created to raise awareness and fund research into the five gynaecological cancers (womb, ovarian, cervical, vulval and vaginal).
F.U Cancer V1.4 has been created to let cancer know what we think of it while raising money for a female cancer charity in the process. £4.43 of every sale will go to this male cancer charity.
Limited edition of 100
Soft black enamel and clutch
Approx 30 mm x 16 mm
All profits go to charity (£4.43 from every sale)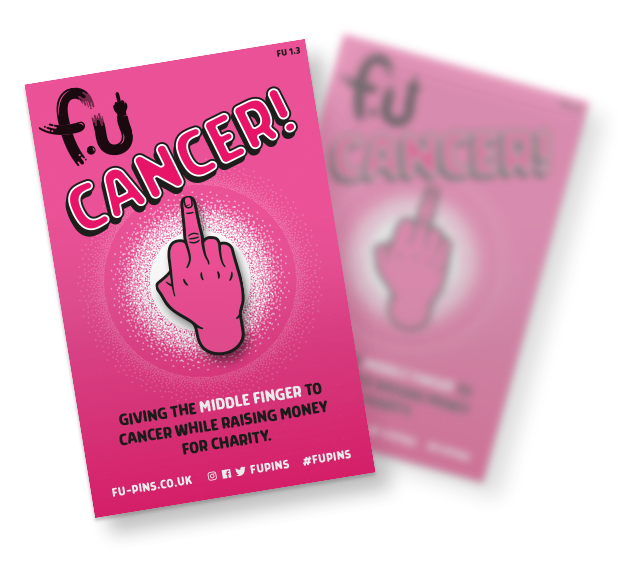 women in the UK will be diagnosed with a gynaecological cancer TODAY!!!
new cases of gynaecological cancer every year in the uk