F.U Teen Cancer – V1.1 [YELLOW]
Give the middle finger to teen cancer with this vibrant yellow pin. Cancer for anyone affected by it is shit, but imagine being a teenager and getting diagnosed. This pin has been created to help fund specialist cancer care and support in special units, local hospitals and in homes across the UK.
F.U Cancer V1.1 has been created to let cancer know what we think of it while raising money for a well-known teenage cancer charity in the process. £4.43 of every sale will go to this teenage cancer charity.
Limited edition of 100
Soft black enamel and clutch
Approx 30 mm x 16 mm
All profits go to charity (£4.43 from every sale)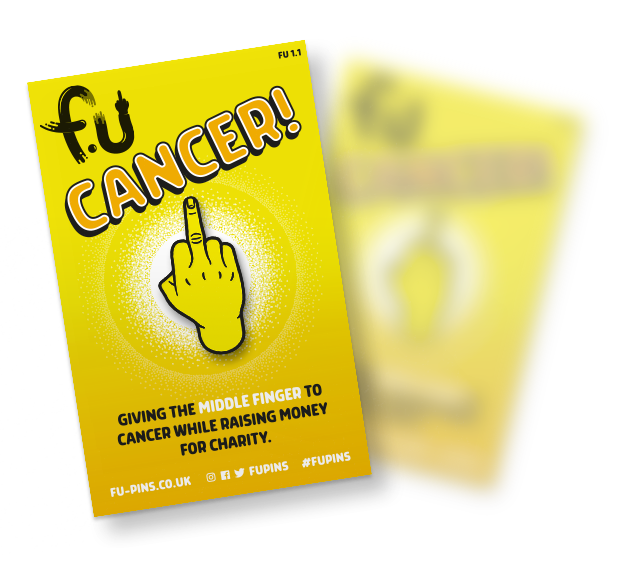 New cancer cases in the UK every year
Teens died from cancer in the UK in 2014-16
Cancer is the leading cause of death from disease in teenagers and young adults in the UK