F.U Cancer During Pregnancy – V1.4
Give the middle finger to cancer during pregnancy with this glittery F.U Pin. Pregnancy is bloody stressful, you're constantly worried and hoping the little life growing inside is ok. Can you imagine being diagnosed with cancer during pregnancy!?! This pin has been created to help support women and families going through cancer during pregnancy.
F.U Cancer V4.0 has been created to let cancer know what we think of it while raising money for this great pregnancy cancer charity in the process.
Limited edition of 100
Glittery Pin
Soft black enamel and clutch
Approx 30 mm x 16 mm
All profits go to charity (£6.26 from every sale)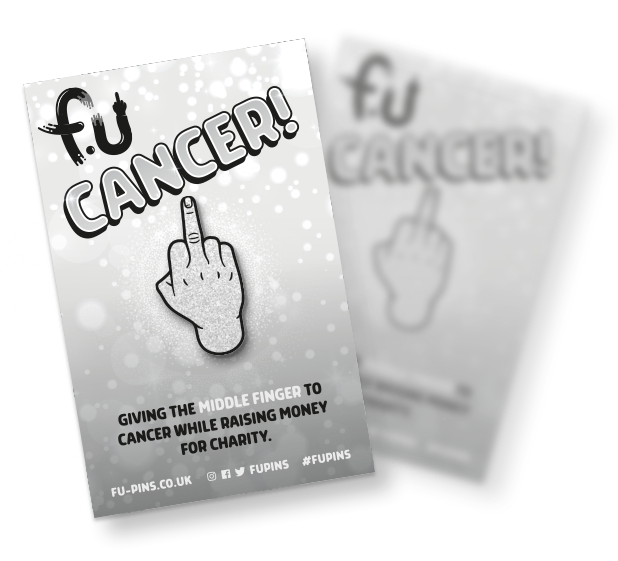 Cancer & Pregnancy happens approximately 1 in every 1000 pregnancies
It is possible for women to have chemo and surgery while pregnant
Cancer symptoms are often masked by pregnancy