F.U Bone Cancer – V4.0
Give the middle finger to bone cancer with this glow in the dark pin. Bone cancer is a very rare cancer that makes up approximately 0.2% of all cancers diagnosed in the UK. Bone cancer is unusual in that it affects a wide range of age groups.
F.U Cancer V 4.0 has been created to let bone cancer know what we think of it while raising money for a charity focusing on bone cancer research. £5.10 of every sale will go to this charity.
Limited edition of 100
Soft black enamel and clutch
Skeleton Glows Blue in the dark
Approx 30 mm x 16 mm
All profits go to charity (£5.10 from every sale)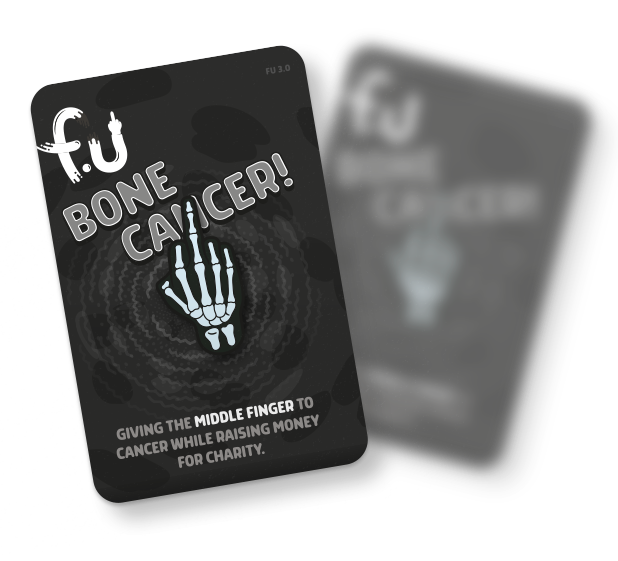 people are diagnosed with bone cancer in the UK each year
of bone cancer cases in the UK each year are diagnosed in people aged 45 and over
1 in 1,140 men and 1 in 1,660 women will be diagnosed with bone sarcoma during their lifetime